PROJECT COORDINATOR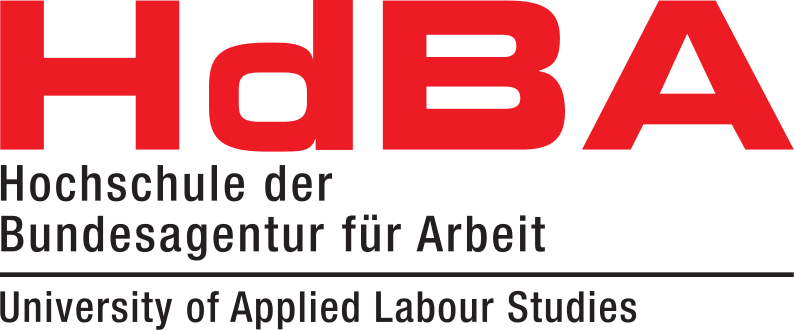 HOCHSCHULE DER BUNDESAGENTUR FUER ARBEIT (Germany )
"The University of Applied Labour Studies of the Federal Employment Agency (Hochschule der Bundesagentur für Arbeit HdBA) is a state-accredited university of applied sciences. It was founded in 2006 by the Federal Employment Agency, Germany's largest provider of labour market services. In addition to offering bachelor and master degree courses, the HdBA is conducting research on national and international level. The HdBA also offers in-service training for employees of the Federal Employment Agency and other stakeholders in the fields of labour market, vocational training and education, and career counselling. The HdBA's research focus is on applied research in the fields of career counselling and guidance, job and training placement, and other labour market related topics, both in Germany and abroad. Its proximity to practice-oriented issues related to career guidance and counselling is one of the HdBA's unique features. In its broad multidisciplinary approach the HdBA covers a wide range of issues related to career guidance and counselling for Vocational Education and Training (VET) and labour market opportunities. An important focus is to integrate perspectives from Business Studies and Human Resources (HR) into Career Guidance and Counselling (CGC). This includes collaboration between Public Employment Services (PES) and employers in research and practice. Specific topics in this context are work-place oriented guidance, career development and career counselling, aging workforce and demographic change, upskilling for employees with lower qualifications, digitalisation, and further training as prevention of unemployment.
Project coordinator: Peter Weber
Contact e-mail: peter.weber@hdba.de
PROJECT PARTNERS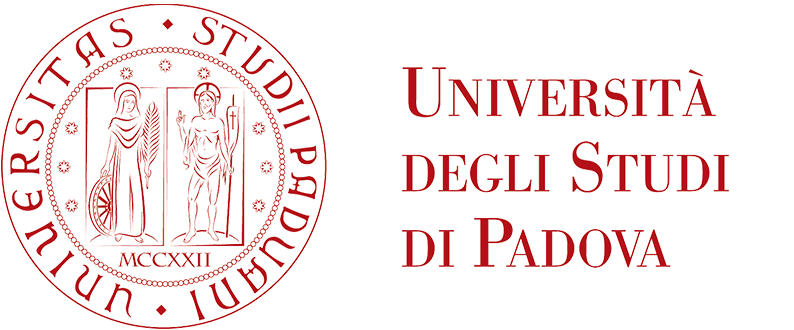 UNIVERSITA DEGLI STUDI DI PADOVA (Italy )
The University of Padua was established in 1222, after a group of students and teachers decided to come here from Bologna. Defending freedom of thought in study and teaching became a distinctive feature which today lives on in the University motto: Universa Universis Patavina Libertas. In its mission to create value for its stakeholders and for the whole community, the university reaffirms its central role as a public body and promoter of sustainable development. Today it is a multi-disciplinary university that aims to provide its 60.000 students with both professional training and a solid cultural background. The 32 departments grouped in 5 schools delivery courses that are constantly updated in order to meet the ever-changing needs of the labour market and global society.
Contact person: Lea Ferrari
Contact e-mail: lea.ferrari@unipd.it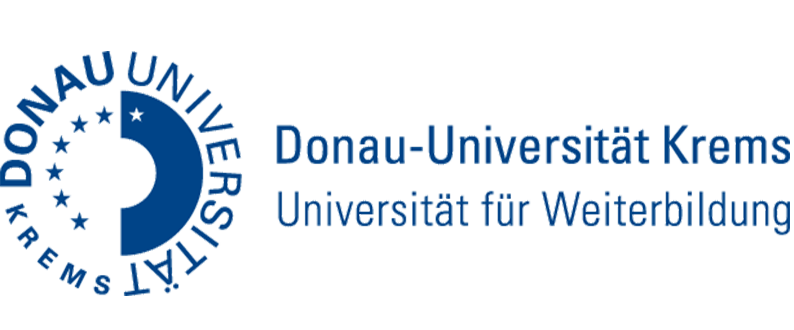 DONAU-Universität Krems (Austria )
With more than 20 years of experience, the Danube University Krems is one of the pioneering and unique institutions in Europe in the field of university-based further and postgraduate education, and a specialized institution in the sector of lifelong learning. It is a public university of continuing education specifically focused on the needs of working professionals. In teaching and research the University targets social, organizational and technical challenges of current times, and develops innovative market and client-oriented courses on an ongoing basis. The Danube University Krems is specifically focused on interdisciplinary cross-linking and future-oriented special sectors: it offers more than 200 study programmes in management, education, new media, medicine, health and social sciences, etc. Highest quality standards, a scientific, practical approach, and the use of innovative teaching and learning methods are part of all programmes offered at Danube University Krems. Currently it serves about 8,500 students from 91 countries and has more than 18,000 graduates.
Contact person: Monika Petermandl
Contact e-mail: Monika.petermandl@donau-ini.ac.at

SAXION UNIVERSITY OF APPLIED SCIENCES (Netherlands )
Saxion University of Applied Sciences is one of the largest institutions of higher education in the Netherlands, with close to 27,000 students (and still growing!). Saxion University has a rich history – its roots can be traced back to 1875. A merger of two educational institutions, the Hogeschool Enschede and Hogeschool IJselland, paved the way for Saxion University in its present form in 1998. This merger enabled Saxion to build further on its strong position in Dutch higher education and since then Saxion University has come to be recognised as an important centre of expertise at a regional, national and international level. Saxion offers a broad range of courses at various levels, including many international programmes. The quality of education at Saxion is monitored by the Dutch Ministry of Education, Culture and Science, as well as being accredited by several international bodies, assuring that the programmes on offer are of a high standard.
Contact person: Jan Woldendorp
Contact e-mail: j.woldendorp@saxion.nl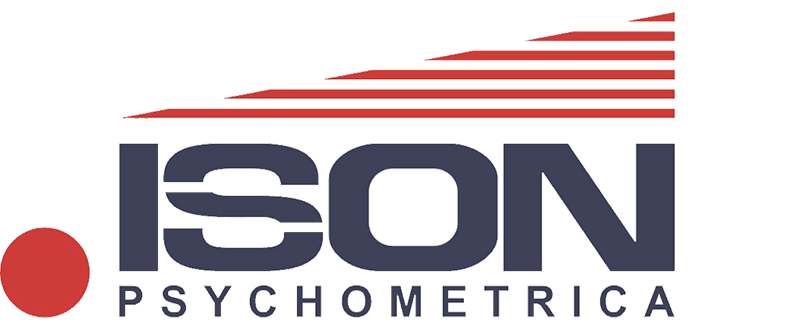 ISON Psychometrica (Greece )
ISON Psychometrica is a Greek consulting, counseling and publishing company founded in 1991.
It is a knowledge-intensive SME with strong international activity and ample experience in consulting businesses and organizations, as well as the construction, validation and publication of team and individual behavior and performance diagnostic tools, including psychometrics. Moreover, ISON offers career counseling services to students, NEETs and mature unemployed individuals, conducts training related to its area of expertise, and participates in EC-funded programs aimed at enhancing employability and social inclusion.
ISON has been granted with exclusive rights for the publishing and distribution of psychometric tests by leading organizations worldwide, such as the Universities of Minnesota and Harvard, the Institute for Personality and Ability Testing, as well as for the use and redistribution of the tests which are promoted by the Society for Human Resource Management, the largest Human Resources Organization worldwide.
Contact person: Mary Tountopoulou
Contact e-mail: martounto@ison.gr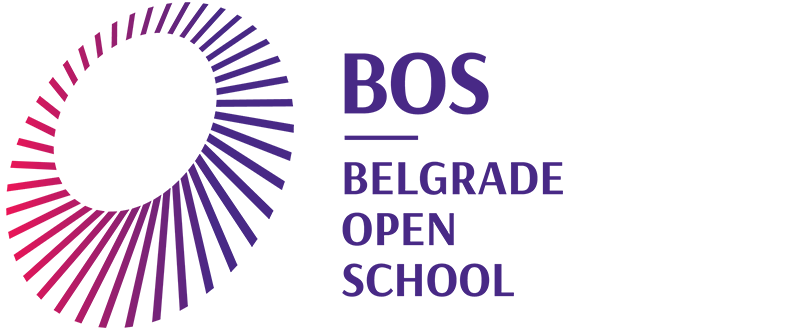 BELGRADE OPEN SCHOOL (Serbia )
Belgrade Open School (BOS) is a nonprofit, educational, civil society organization founded in 1993. Belgrade Open School develops human resources, improves public policies and strengthens the capacities of the civil, public and business sectors in order to develop a better society based on freedom, knowledge, and innovation. Through its programme area Improvement of employability Belgrade Open School supports individuals in finding creative answers to the challenges of searching, getting and keeping a job and advancing in both their professional and personal lives. Belgrade Open School aims to encourage the individual's continuous development, lifelong learning and overall economic development by contributing to the establishment of the career guidance and counselling system and by strengthening the connection between education and the labour market.
Contact person: Jelena Manic Radoicic
Contact e-mail: jmanic@bos.rs

KAUNAS UNIVERSITY OF TECHNOLOGY (Lithuania )
Kaunas University of Technology (KTU) is the largest technical university in Lithuania and the Baltic countries. It is known for its linkages with business, its leadership in scientific research, and its flexible interdisciplinary study programmes. KTU is the leading educational and scientific research institution in Lithuania. KTU's mission is to provide research-based programmes of study at an international level, to create and transfer knowledge and innovative technologies for sustainable development and innovative growth of the country, to provide an open creative environment that inspires leaders and talented individuals. The University successfully implements European education programmes, closely collaborates with Lithuanian and foreign industry, and is a member of various national and international networks. Staff from our Informatics Faculty (IF) participates in projects not only as content developers, researchers, architects, analysts but also in a number of projects where the KTU IF team participates as technical partner providing solutions and maintaining e-learning systems, complex systems, various portals and other IT products and innovations. Further information can be found under: https://if.ktu.edu
Contact Person: Vida Drąsutė
Contact e-mail: vida.drasute@ktu.lt